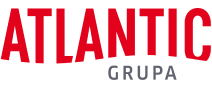 ---
Atlantic Grupa is one of the leading food companies with approximately 5300 employees in total. Finding and hiring new talents is essential to their successful operation. That's why they're constantly working to get the best fresh graduates to join the team.
Recently, however, recruiters have been facing more and more challenges, mostly due to the changed attitude of their target group - generation Z. The number of active job applicants shows a declining trend, which requires investments in more innovative and engaging recruiting solutions.
Meet the expectations of the new generation
Generation Z includes those who were born between the mid-'90s and early 2000s. Unlike their predecessors, the millennials, they were raised in an era of technological advancements. This is one of the reasons why their worldview has changed compared to previous generations, including their attitudes towards work.
They expect to have flexible, transparent workplaces where they also have a clear scope for personal learning and development. However, not only did their expectations change, but so did their job application habits.
"The number of active candidates is becoming less and less with each selection process, so we have to invest more of our time in the active pursuit of passive candidates, using LinkedIn, our database, or referrals, for instance", says Petra Petrisic, Junior Talent Acquisition specialist at Atlantic Grupa.
The collaboration between Atlantic Grupa and Benchmark.games therefore came about by clearly recognising the need to change the usual recruitment process and tailor it to the needs of young people.
"The candidates of the Graduate Trainee program are different from our usual candidates – they are fresh out of college with little to no work experience, and they expect us to fight for them," explains Petra. They expect an engaging selection process, they look for excitement and a selection process that reflects a fun company to work at.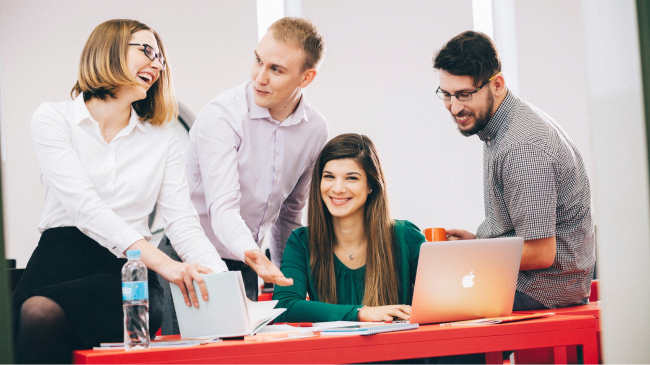 With this knowledge in mind, the HR department wanted to involve a selection step where the old IQ and personality tests would be replaced by something interesting for Generation Z.
"Candidate experience is what we put special focus on in this project, and with Benchmark.games, we managed to meet our goal."
It requires ever more research to find the employees of the future. It's not enough to know who we want to attract, we also need to know when, where and what topic they are interested in. Once we have all this information, we have the opportunity to get their attention with an interesting message. "At this stage, Benchmark.games was extremely helpful for us," adds Petra.
Communicating an attractive work environment
At the beginning of the cooperation, Atlantic Grupa's challenge was to test a large number of applicants - over 1000 fresh graduates - , which is also why they needed an additional selection step where they could filter the candidates with the highest potential.
However, effective pre-selection was not the only goal they set out . They also wanted to reflect on their innovative, dynamic company environment. One of the hypotheses was that the firm's judgment was greatly influenced by the recruiting process itself. Whether a candidate continues to show interest in a particular position or starts looking for another company hinges on this stage. They stated that if they manage to catch fresh graduates' attention here, it is likely that the dropout rate will decrease and more candidates proceed further in the recruiting process.
The hypothesis has been confirmed, and the fresh grad campaign has run successfully. The hired students are eager, willing to learn and show a lot of potential. The candidates' feedback is also positive as they found the process fun and engaging. Additionally, the game-based assessments provided by Benchmark.games also demonstrate what the company's culture is like: fun and entertaining.
Petra Petrisic, Atlantic Grupa's Junior Talent Acquisition specialist, also expressed his satisfaction by explaining that at the beginning, excellent communication and successful past projects convinced him to sign a contract with Benchmark.games. And now he's pleased with their own results and looking forward to future collaborations.